Prof. Dr. Wolfgang Maennig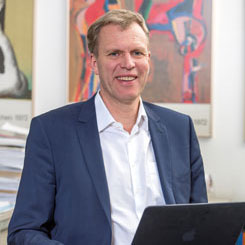 Professor für Volkswirtschaftslehre
Universität Hamburg
Prof. Dr. Wolfgang Maennig ist Professor für Volkswirt­schafts­lehre am Fachbereich Volkswirtschaftslehre der Universität Hamburg. Er war Gastprofessor an der University of California Berkeley, am MIT, an der Federal University Rio de Janeiro, an der American University in Dubai, an den Universitäten Stellenbosch (Südafrika) und Istanbul sowie an der Wirtschaftsuniversität Bratislava.
Seine Forschungsarbeiten zur Stadt- und Sportökonomik wurden in den führenden nationalen und internationalen wissenschaftlichen Zeitschriften veröffentlicht. Wolfgang Maennig ist Mitherausgeber u.a. des jüngst erschienenen Buches "International Handbook on the Economics of Mega Sporting Events" (Edward Elgar Publishing).
Er ist Olympiasieger im Achter (1988) und Träger des Olympischen Ordens. Er hat bei den deutschen Olympiabewerbungen Berlin 2000, Leipzig 2012 und München 2018 gutachterlich mitgearbeitet. Im Jahr 2000 erhielt er den Olympischen Orden.