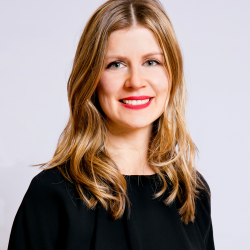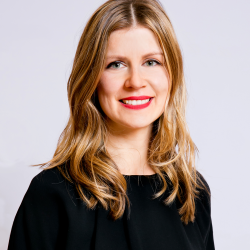 Görtz GmbH
Brand Communications & Content Marketing
Karoline Zühlke, geboren 1982, studierte an der Hamburger Akademie für Marketing und Kommunikation mit dem Abschluss der Diplom Kommunikationswirtin. Außerdem studierte sie an der University of Bedfordshire und macht dort den B.A. hons. In "Advertising and Marketing Communications".
Sie arbeitete u.a. für Bellybutton, Tom Tailor und Lascana, bevor sie 2007 zur Ludwig Görtz GmbH wechselte. Stark verankert im Handel und in der Fashion Branche, startete sie bei Görtz im Retail Marketing. Seit 2015 leitet sie die Abteilung "Brand Communications und Content Marketing". Hierbei hat sie die Verantwortung über die Bereiche Brand Marketing, Social Media, Content Marketing, PR/Unternehmenskommunikation und ein eigenes Grafik- und Design-Team. Das Ziel der Arbeit besteht darin, die Marke Görtz von der Positionierung bis hin zur Exekution (Markenkommunikation) zu steuern.